ASID PA East inspires and enriches its members by providing knowledge, experiences and community to promote the profession of Interior Design.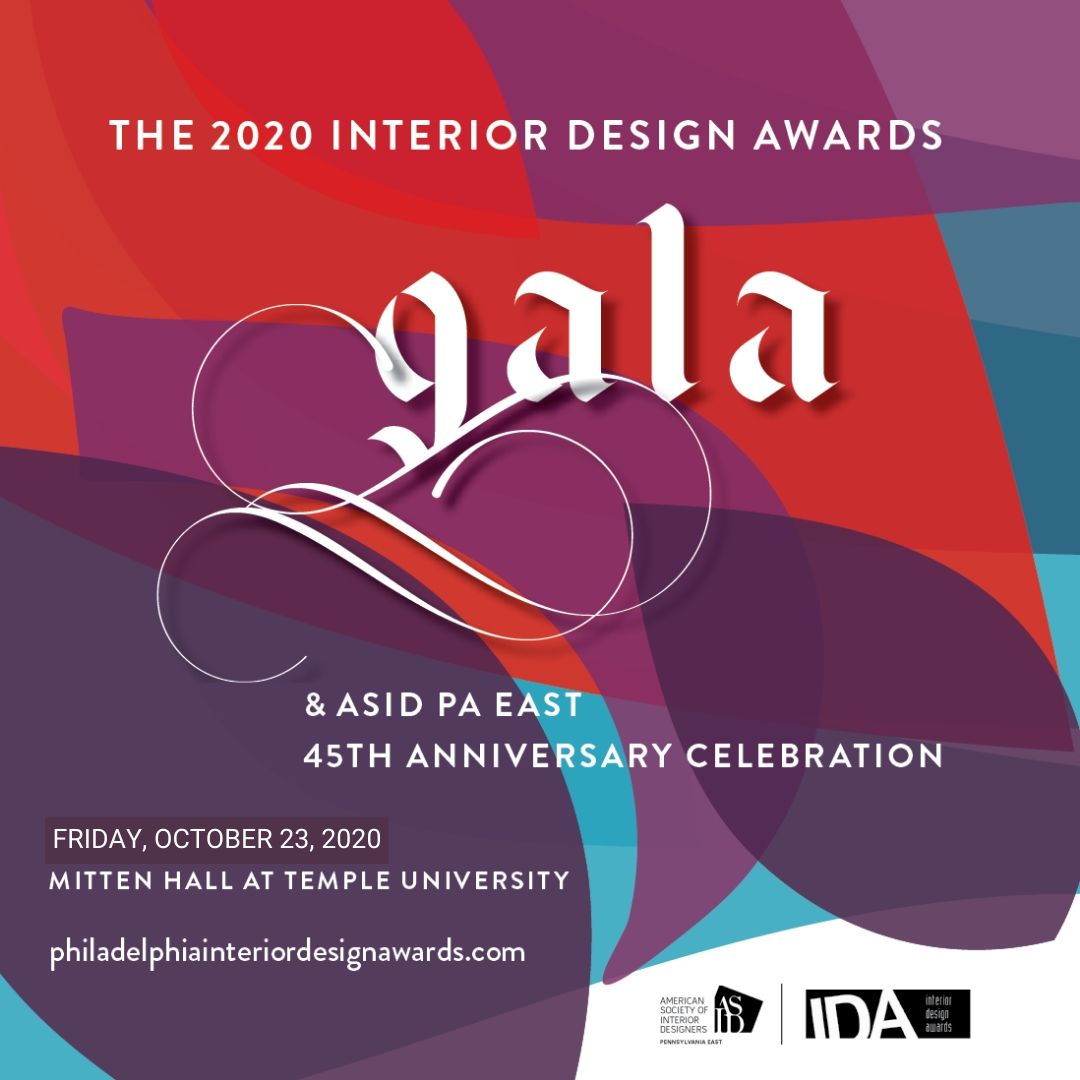 NEW DATE - Friday, October 23, 2020
Celebrate the excellence of Interior Design & the 45th Anniversary of ASID PA East at the 2020 Interior Design Awards Gala
With recent global events we have unfortunately will not have the Gala on May 15, 2020, yet thankfully we been able to reschedule this amazing event for the fall of 2020!
Our committee worked tirelessly over the past week to pull everything together and the only change - is the date! We wish we would have been able to get this information to you earlier, yet to reschedule all components within a week, when planning has been in the works for 18 months, has been an undertaking. We hope you can understand.
Same amazing evening, same location, same amazing Master of Ceremonies, same amazing Interior Design Community of the Philadelphia Region!
Get your tickets and look forward to this amazing event in the fall to find out wins the competition!
MEMBERS discounted price extended to 8/28/20
Full table seating available for those who have entered the competition!
ALL NEW TICKET DEADLINE DATES ON EVENTBRITE!
NCIDQ TIPS & TRICKS WEBINAR presented by ASID PA East
Information links to download:
NCIDQ New Eligibility Paths and Work Experience Requirements
Hand Out for NCIDQ Test Takers
If you are intersted in joining an NCIDQ Study Group – EMAIL professionaldevelopment@pae.asid.org
The VIdeo can be found on our YouTube Channel