Chapter Members to Watch
If you are interested in being featured in our Chapter Members Ones to Watch – please EMAIL our President-Elect, Debbie Campbell, ASID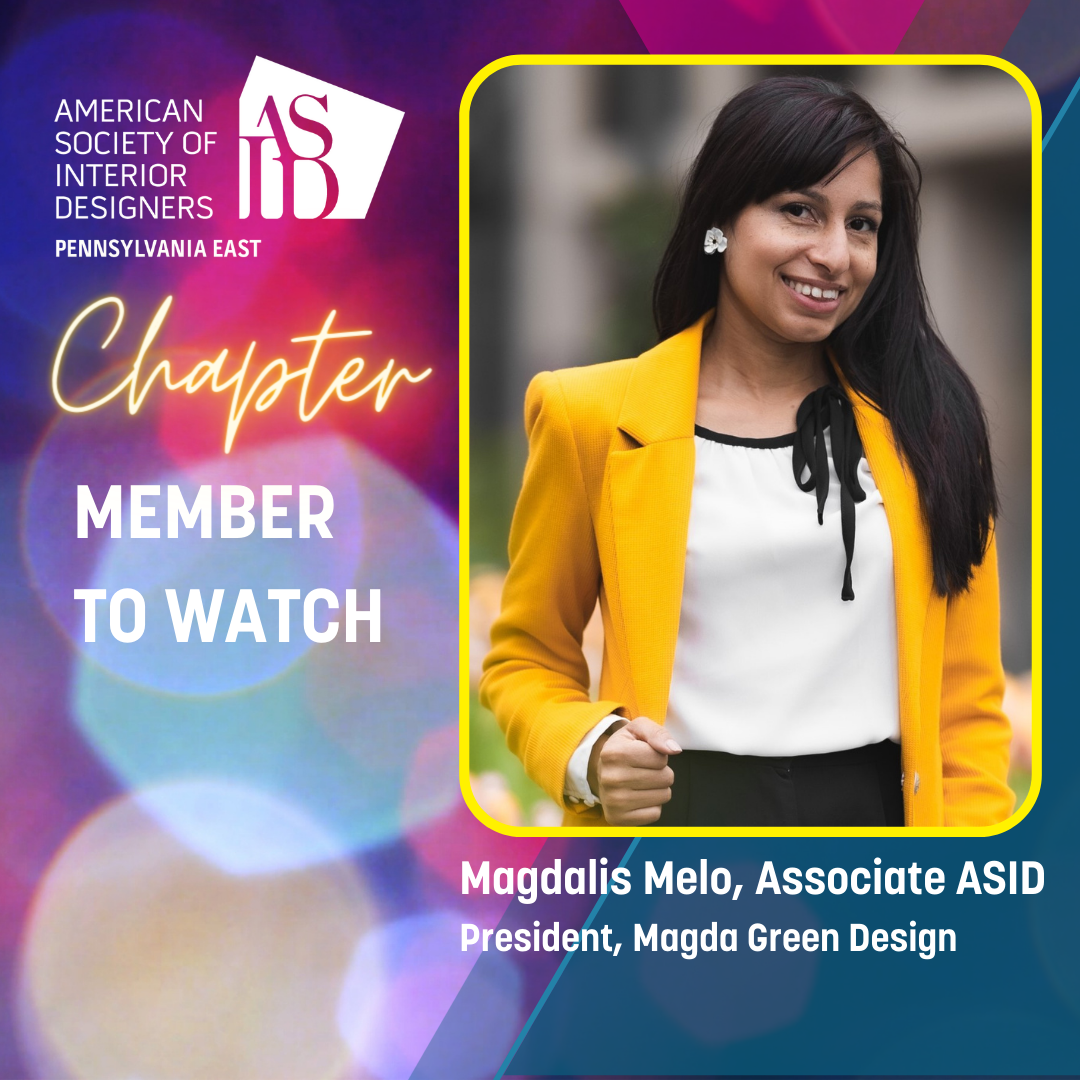 Magdalis Melo, Associate ASID – "As a woman minority-owned business, we merge world culture and diversity while maintaining an aesthetically pleasing environment for every client. As an interior designer, it is important to capture the essence of effective solutions for every client's need, while providing classic details and distinct touches of textures and patterns. We must make sure to not only have a strong work ethic and stay detail oriented, but also stay current in a way that adds sensibility to each space.
COVID completely changed every business and it is now more than ever imperative to nourish and establish relationships with clients to further add value to all that we do in a safely manner. The rise of social media has helped educate the public to all the different ranges that we as designers can provide for them. As such, learning new skills and gaining certifications contributes merit to all that we do as designers to be able to constantly provide the highest quality in each project to seamlessly coordinate form and function enabling the creation of beautiful and innovative architectural spaces for everyone."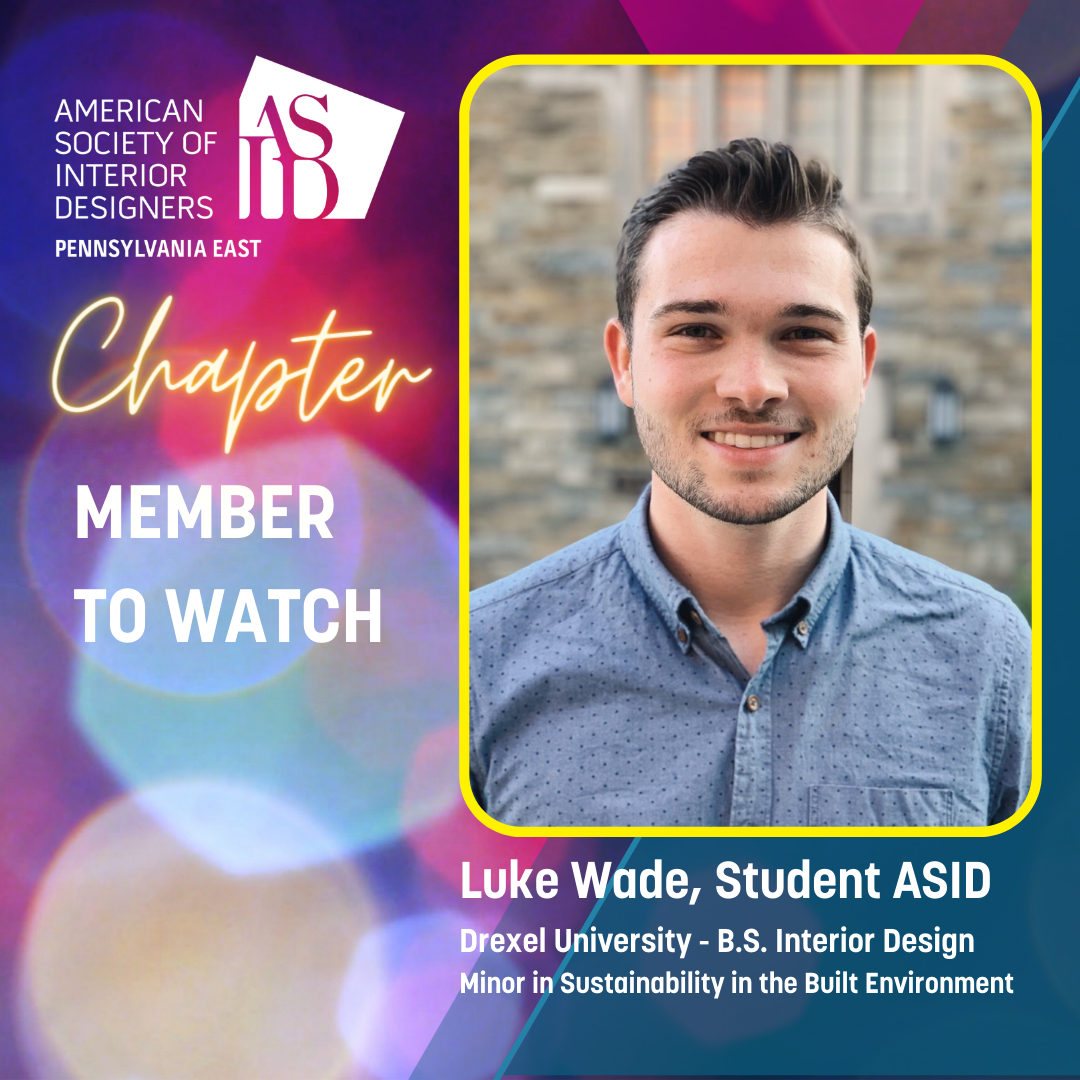 Luke Wade, Student ASID – "As an ASID student member and a student board member of the Interior Design Legislative Coalition of Pennsylvania, I couldn't be prouder to be involved as I look to my graduation in June from Drexel University with a B.S. Interior Design and a Minor in Sustainability in the Built Environment. Interior designers remain at the forefront of the human experience in offices, restaurants, and more, and as we begin a return to in-person work, dining, and entertainment, interior designers can play a key role in adapting to a post-pandemic world. At IDLCPA, I assist in advocating for the passage of a bill in the Pennsylvania legislature that would allow interior designers across the commonwealth to become registered, lifting restrictions that currently limit the abilities and impact of talented interior design professionals across the state."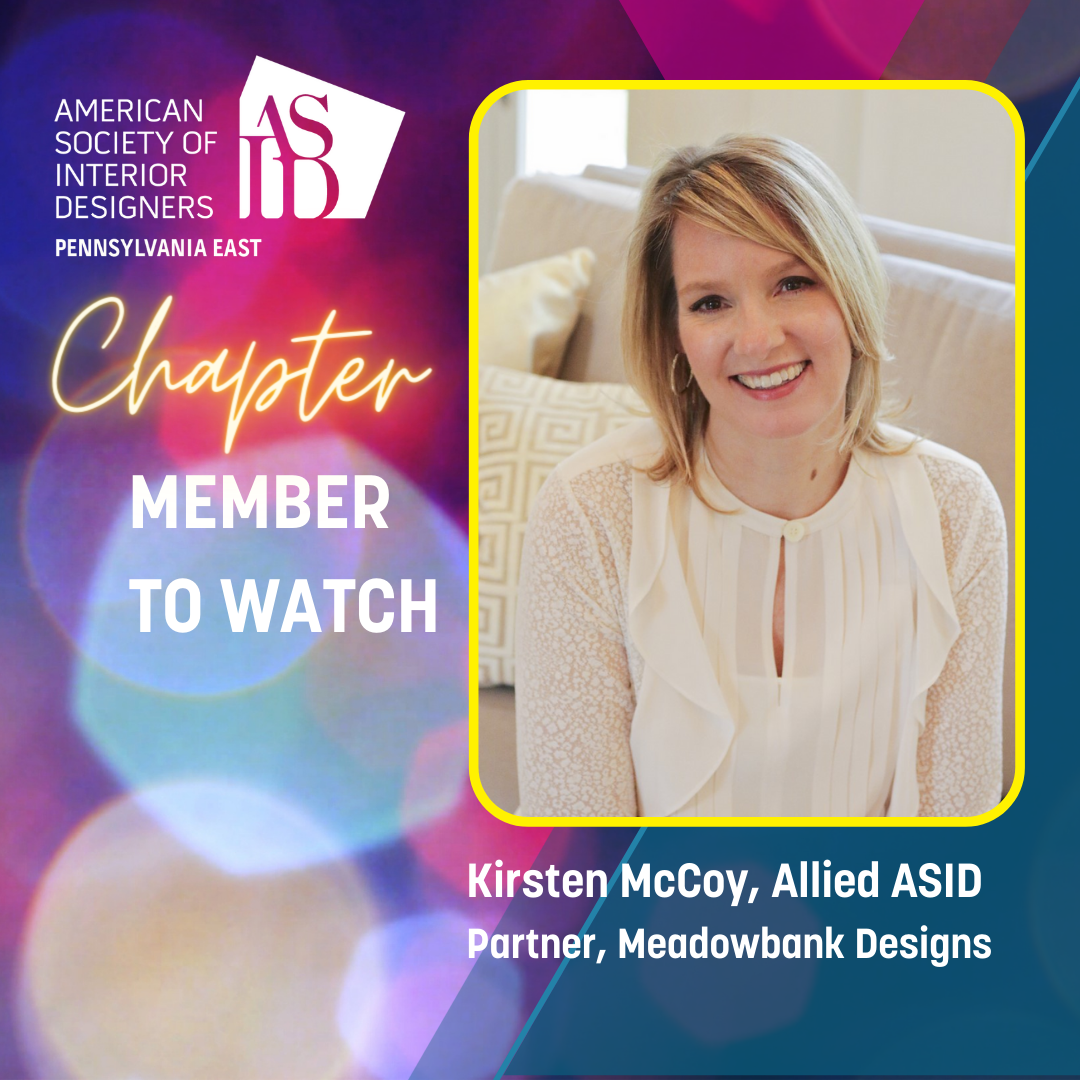 Kirsten McCoy, Allied ASID – "Like many local designers, COVID has spawned a lot of new projects for us with repeat clients wanting to refresh their homes after being home so long, as well as lots of new clients moving to new homes and building new homes with wonderful local architects. We launched our new website and branding a few months ago in the height of COVID lockdown but it has proven to be attracting our ideal client by speaking directly to their needs and worries, as well as being more explicit about the process we use and the services we really want to offer. It has eliminated lots of tire-kickers and we are excited about all of the upcoming projects we have for 2021. "