ASID Interior Design Billings Index (IDBI) August 2017 Report
The American Society of Interior Designers' Interior Design Billings Index (IDBI) rose 3 points to a score of 58 in August. For 20 straight months, firms have recorded an increase or no decrease in design services compared to each previous month. The inquiries index, a leading indicator for billings, was essentially unchanged with scores of 55.0 in July and 55.6 in August.
All sectors (residential, commercial, and industrial) were in expansionary territory in August (scores above 50 indicate industry expansion, while those below 50 indicate contraction), and the Midwest was the only region below the 50 threshold in August.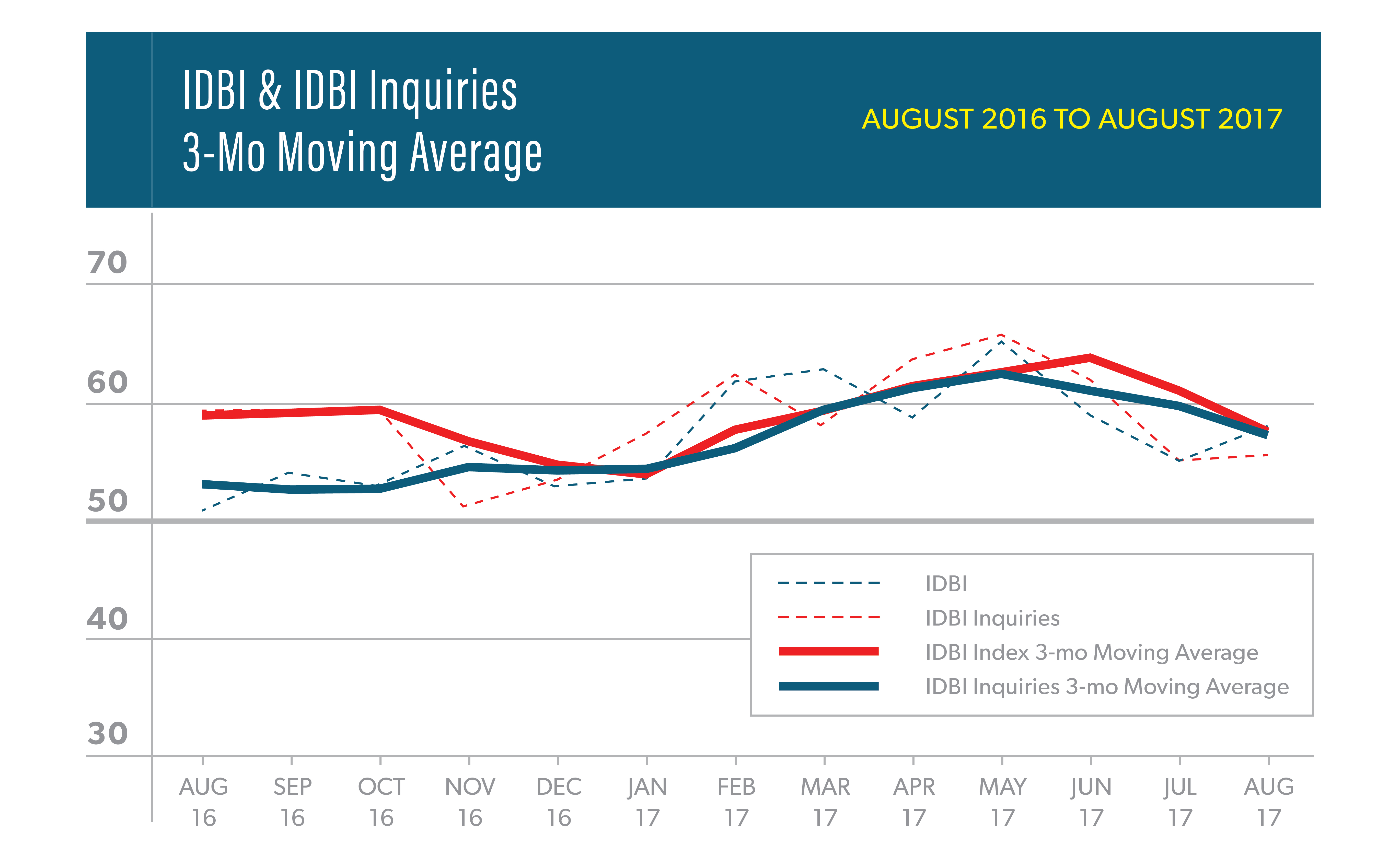 Categories
Research
Interior Design Billings Index (IDBI)