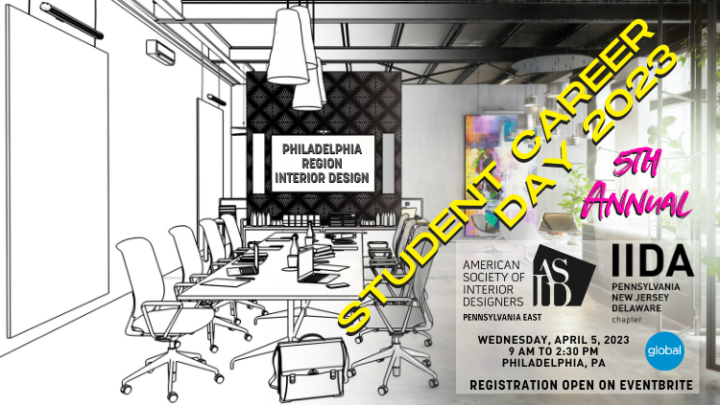 2023 ASID & IIDA Student Career Day
Description
Join us for the 5th ANNUAL ASID PA East & IIDA PA/NJ/DE Student Career Day for Philadelphia Area Interior Design Students
GRADUATE and UNGRAD STUDENTS WELCOME!
All regional design students are invited to attend the 2023 Student Career Day hosted by ASID PA East and IIDA PA/NJ/DE.
Students will meet with a variety of professionals (designers, manufacturers, developers, and more) to gain exposure and learn more about entering into the industry as a well prepared professional.
Career Day is a FREE event that will give a well rounded and comprehensive professional prep experience to design students looking to gear up for internships and entry level positions.
Dress is business casual and we encourage students of all levels to participate. There are a limited number of spaces available, so be sure to register now!
Please bring portfolios - finished or unfinished - it's always a work in progress.
REGISTRATION IS REQUIRED. No on site registration available.
Registration ENDS on Monday, 4/3/23 at 5:30 PM
STUDENT REGISTRATION Closes Friday 3/31/23 at 5:30 PM
VOLUNTEER REGISTRATION Closes Friday 3/31/23 at 5:30 PM
SPONSORSHIP REGISTRATION Closes Friday 3/31/23 at 5:30 PM