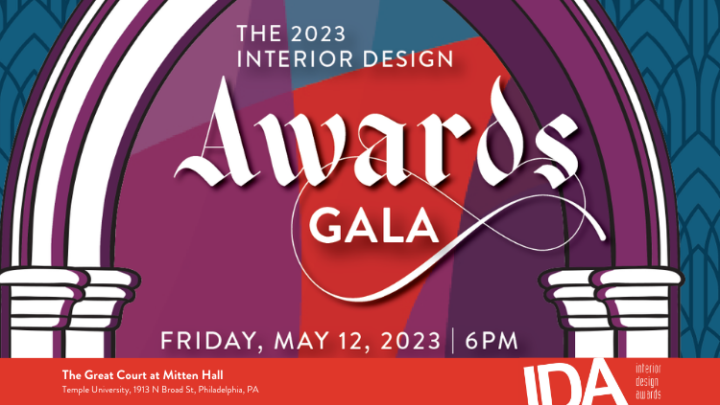 2023 Philadelphia Region Interior Design Awards Gala
Description
Awards Gala Tickets & Information
On Sale through 4/21/23

ASID Members Limited Time only Exclusive pricing through 3/31/23
All details on Eventbrite
The Philadelphia Interior Design Awards is a biennial competition hosted by the Pennsylvania East Chapter of the American Society of Interior Designers. The winners of the 2023 IDA Competition will be announced at the IDA Gala on Friday May 12, 2023 at the Grand Court at Mitten Hall at Temple University, Philadelphia. The Guest of Honor is Royce Epstein, Industry Partner ASID, the A&D Design Director for Mohawk Group.
The 2023 IDA Gala is an opportunity to celebrate excellence in the interior design profession and within our region. Visit the IDA website to see photos and winning projects from previous years.
6:00 pm Cocktail Reception - Includes hors d'oeuvres and open bar.
6:45 pm Welcome & Dinner - Includes buffet dinner and open bar.
7:30 PM Guest of Honor & Awards Presentation
Celebration, desert and bar to follow till 10 PM.