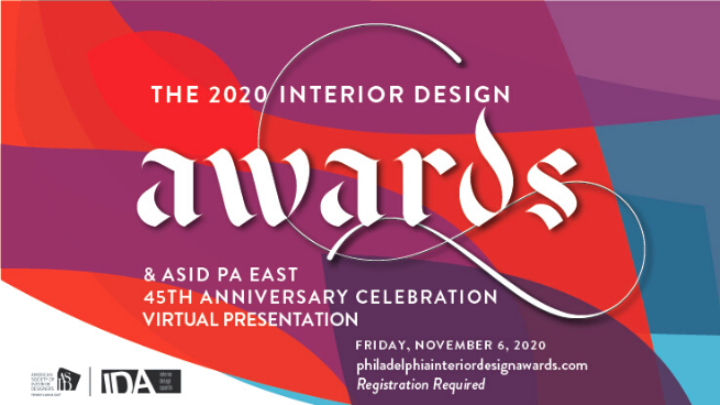 2020 Interior Design Awards Gala & ASID PA East 45th Anniversary Celebration
Description
The 2020 Interior Design Awards Gala & 45th Anniversary Celebration
will be held 10/23/20 – NEW DATE!
at Mitten Hall at Temple University.
Tickets on sale March 4, 2020 at 12 AM
Members only discount from March 4, 2020 to August 28. 2020 at 11:30 PM.
Kindly purchase all tickets by 9/25/20.
The ASID PA East Interior Design Awards is a biennial competition hosted by the Pennsylavia East Chapter of the American Society of Interior Designers. The winners of the 2020 IDA Competition will be announced at the IDA Gala on Friday, October 23, 2020 at Mitten Hall at Temple University in Philadelphia. The Gala will also celebrating the 45th Anniversary of ASID PA East. The Guest of Honor & Masters of Ceremonies is Tonya Comer, Principal of Tonya Comer Interiors & LIFEdesign Advocate.
The 2020 IDA Gala & ASID PA East 45th Anniversary Celebration is is an opportunity to celebrate the interior design profession and support the ASID PA East Chapter. Visit the IDA website to see Gala photos and winning projects from previous years.
**At this time if you have previously purchased a ticket an are unable to attend on 10/23/20,
please cancel your ticket on Eventbrite by 4/3/20.
(Please note that due to Eventbrite regulations your ticket fee will not be credited,
this fee was paid to Eventbrite, not ASID PA East).**
PLEASE READ ALL INFORMATION CAREFULLY ON EVENTBRITE
TICKET SALES ARE TIME SENSTIVE
No exceptions will be made
Tickets can not be sold at door per the venue parameters.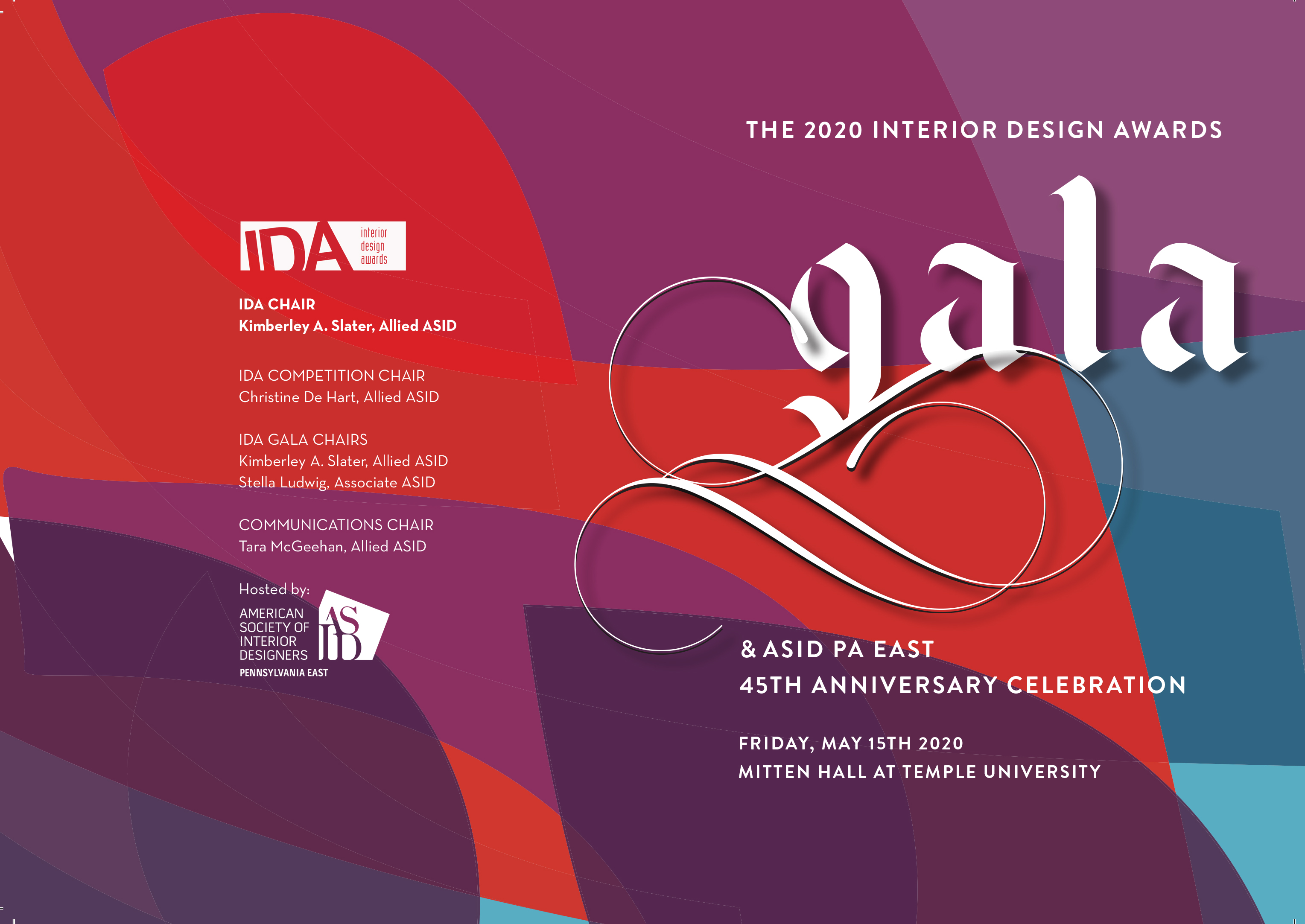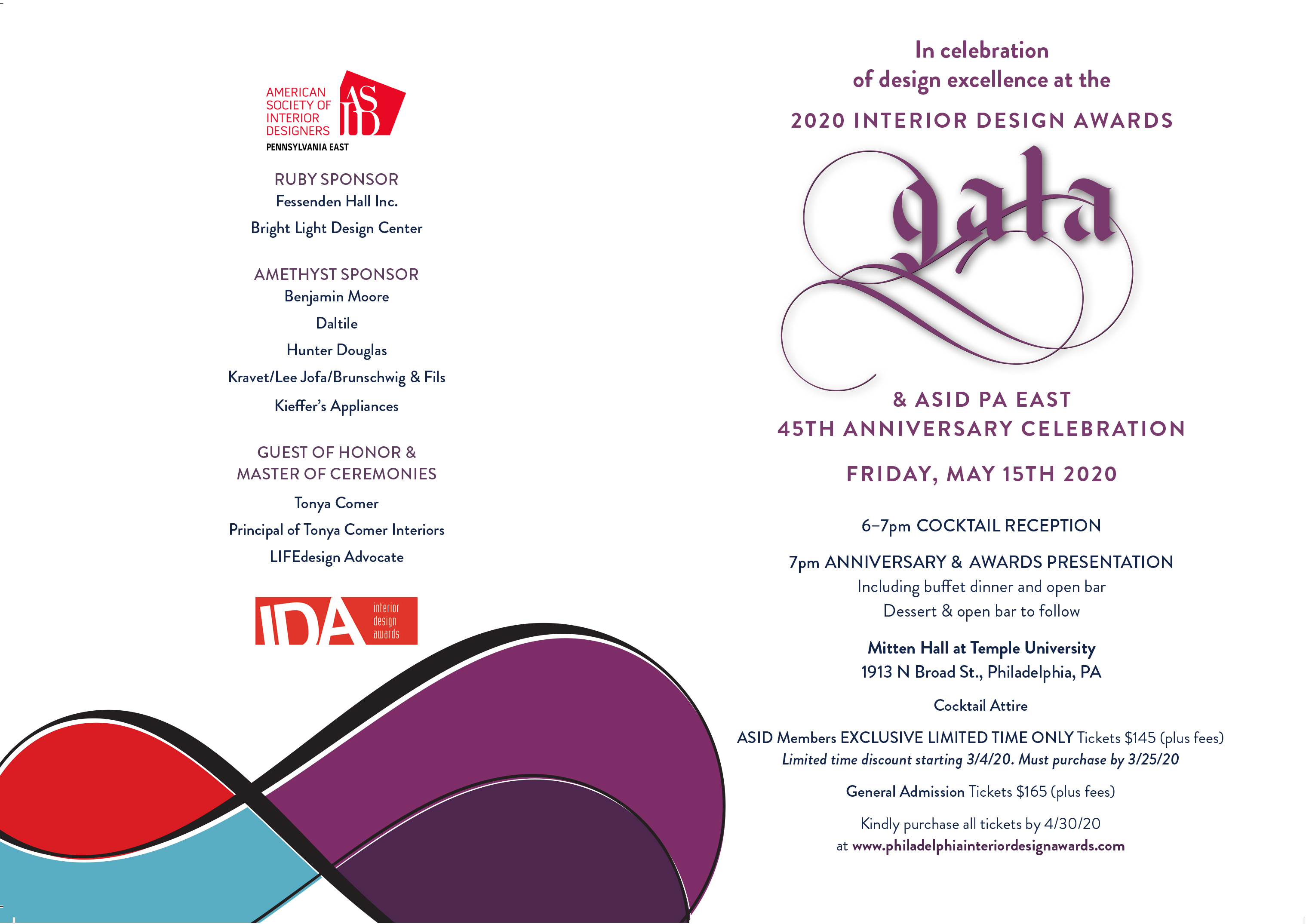 IMPORTANT INFORMATION!
All questions must be directed to communications@pae.asid.org –
please reread the eventbrite before sending questions, most likely your answer will be there.
emails to administrator@pae.asid.org will only be directed to the communications email.
phone calls to chapter line will be forwarded to this email, and may result in a delay.