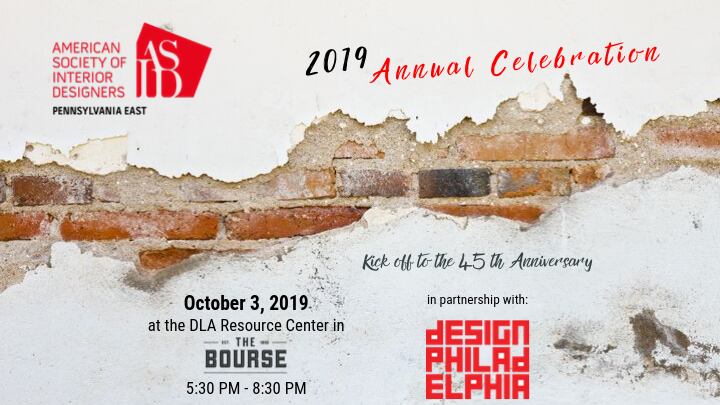 2019 ASID PA East Annual Celebration
Description
Join ASID PA EAST for the 2019 Annual Celebration
Celebrate the past year and the future of the PA East Chapter of ASID with food, drink and entertainment in Partnership with the DESIGN PHILADLEPHIA Festival.
We will be kicking of the 45th Anniversary of ASID and our chapter and the 2020 IDAs Competition that will begin on 10.25.19.
AN EVENT YOU WILL NOT WANT TO MISS!!
5:30 PM - Cocktails & Networking

6:30 PM - CELEBRATION BEGINS

6:50 PM - PRESENTATION with Introduction of the 2020 Interior Design Awards

7:30 PM - 2019-2020 BOARD OF DIRECTORS INDUCTION

7:40 PM - SURPRISE ENTERAINMENT!!! & Dessert, Drinks to follow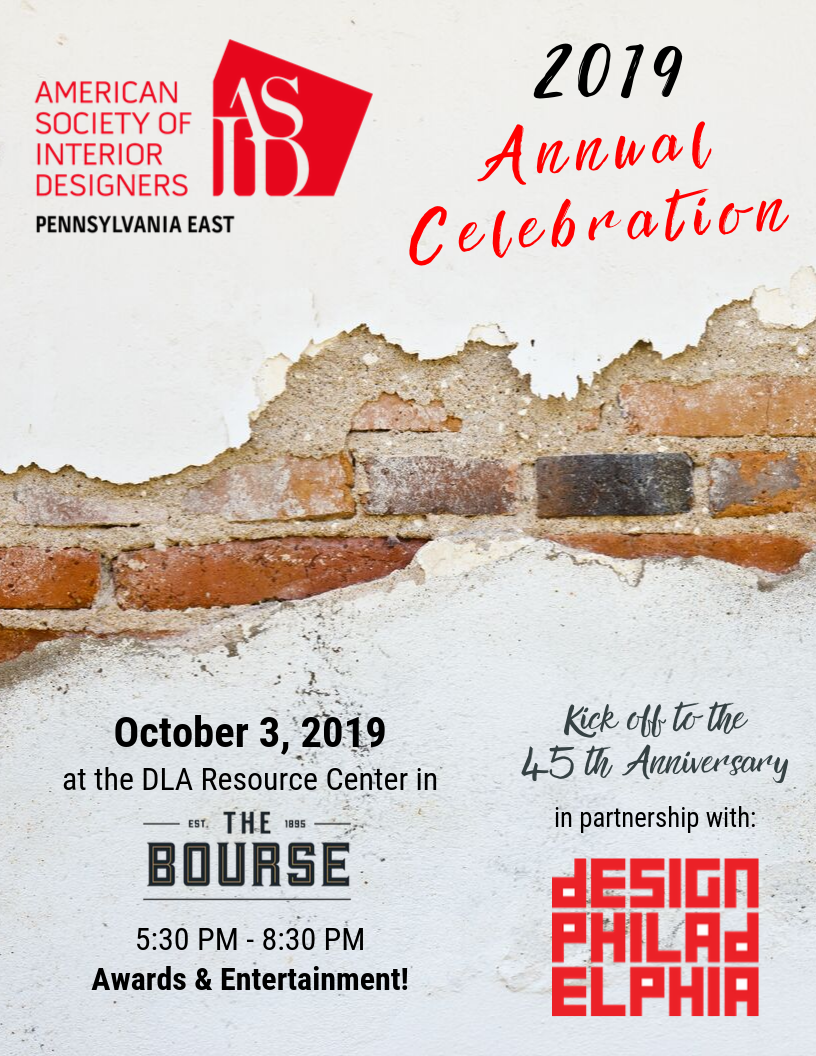 **EARLY BIRD PRICING HAS ENDED AS OF 9.23.19*
9.24.19 to 10.3.10 & AT THE DOOR
$60 ASID members (MUST BE 21 or older)
$70 Non-members (MUST BE 21 or older)
$30 Students - Members (MUST BE 21 or older)
$35 Students - Non Members (MUST BE 21 or older)
TICKETS PLEASE PURCHASE INDIVIDUALLY - YOU MAY PURCHASE MORE THAN 1 TICKET BUT INDIVIDUAL ATTENDEES MUST HAVE OWN SEPERATE TICKET
CHAPTER SPONSORS please purchase ticket(s) by 9.30.19
Questions - please email administrator@pae.asid.org