ASID Interior Design Billings Index (IDBI) June 2017 Report
The American Society of Interior Designer's Interior Design Billings Index (IDBI) slipped 6.3 points to a score of 58.8 in June, but registered its eighteenth straight month in which more than 50% of firms reported an increase or no decrease in design services compared to the previous month. The inquiries index, which is seen as a leading indicator for billings, also decreased but maintained a relatively strong reading in June, moving from a score of 65.7 in May to a score of 61.9 in June. Strong scores in inquiries and billings suggest continued positive spending conditions. On a three-month moving average basis, the index posted a score of 60.8 for June. Based on the six-month outlook score of 66.5, design firms expect to continue on a positive path forward in 2017.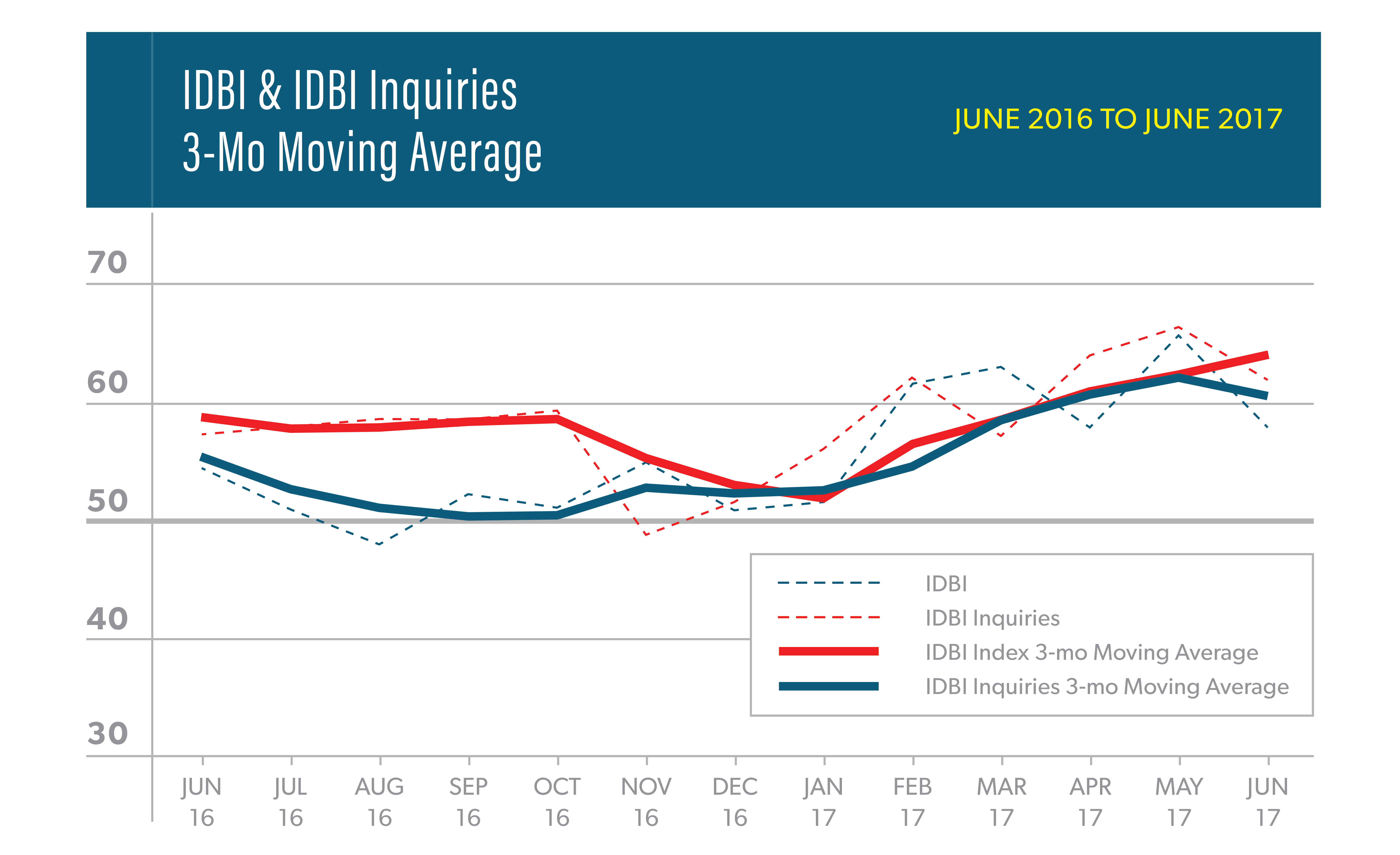 By region, economic performance showed less activity and firms across all regions reported a decrease in services in June, but business conditions remained positive. Firms in the South decreased to a score of 66 in June from 69.2 in May; in the West, scores decreased from 67.5 to 57.1; in the Midwest, scores decreased from 58.3 to 50; and in the Northeast, scores decreased from 68.8 to 53.6 in June.
Categories
Interior Design Billings Index (IDBI)