Designer Consulting Service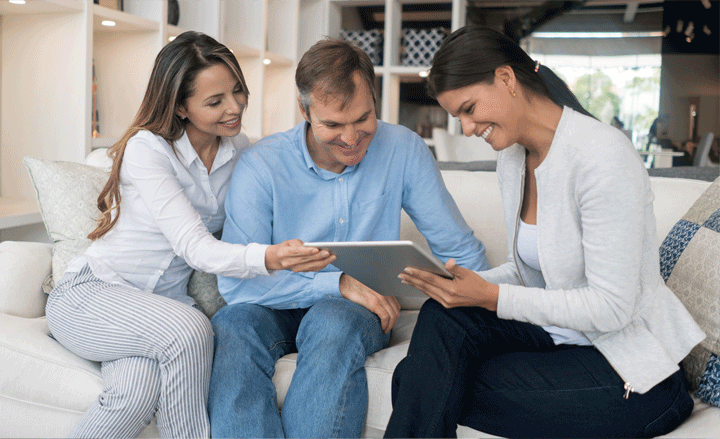 Welcome to the Designer Consulting Service
This is your pathway to professional interior design services in the Delaware Valley.
DCS is a service provided by the PA East Chapter of the American Society of Interior Designers (ASID), offering affordable design consultations to individuals or organizations in the greater Philadelphia region, including the Delaware Valley and South Jersey, in need of interior design services. Whether you are looking to schedule a personal visit, or looking to purchase a consultation for a style-challenged relative or cluttered colleague, you'll find DCS to be a perfect fit.
A non-profit organization, ASID shares a portion of DCS proceeds with the Children's Crisis Treatment Center (CCTC), a non-profit dedicated to helping children at risk. CCTC is one of many social service providers that ASID supports in an effort to make our community stronger.
Are you a client looking to get started? Sign up for a consultation here.
Are you an ASID designer looking to participate in DCS? Sign up to work with DCS here.
---
Frequently Asked Questions (FAQ)
What are the benefits of working with a DCS designer?
DCS will match you with a designer that specializes in the look & feel that best fits your lifestyle, introducing you to the finest furnishings, service providers, and design trends available. A professional designer will help guide you to the solutions you need, and save you money by avoiding costly design mistakes along the way.
Who should consider using DCS?
Any person or organization who needs help with a design project. It can be a homeowner who's never worked with a designer, looking for a color consultation in a dining room. or perhaps an empty nester looking to re-purpose an unused bedroom, or a restaurant owner trying to floor plan for maximum efficiency … you tell us the need … we help with the solution.
What is ASID?
ASID is the largest residential and commercial organization for interior designers in the United States. The PA East Chapter, with over 500 local members, is one of forty-eight chapters located throughout the United States. We are an organization of individuals driven by a common love for design, committed to the belief that interior design, as a service to people, is a powerful, multi-faceted profession that can enhance our everyday lives.
What is unique about an ASID designer?
All professional & allied ASID designers have a bachelor's degree in interior design from an accredited 4 year university. They are the most accomplished, award winning design professionals in the Delaware Valley.
How do I get started?
Simply click on the "sign up" link above, answer a few simple questions, and click submit. Based on your information we will connect you with an appropriate designer for your project & they will contact you within 3 business days to set up your appointment.
How much does it cost?
The initial consultation is $ 190 for a two hour consultation. Depending on your needs, you may choose to contract directly with your designer for additional work going forward, at a rate that is agreed upon with your designer.
What is CCTC?
The Children's Crisis Treatment Center (CCTC) is a Philadelphia based non profit that works to identify & assist "at risk" children & mothers in need of assistance. ASID is donating 20% of DCS proceeds to the CCTC, one of many local charities we work with in the Delaware Valley.